3 Ways to Purchase a Grave Marker (And One Way You Shouldn't)
Posted On: October 13th, 2019 11:13 am
Ethan Darby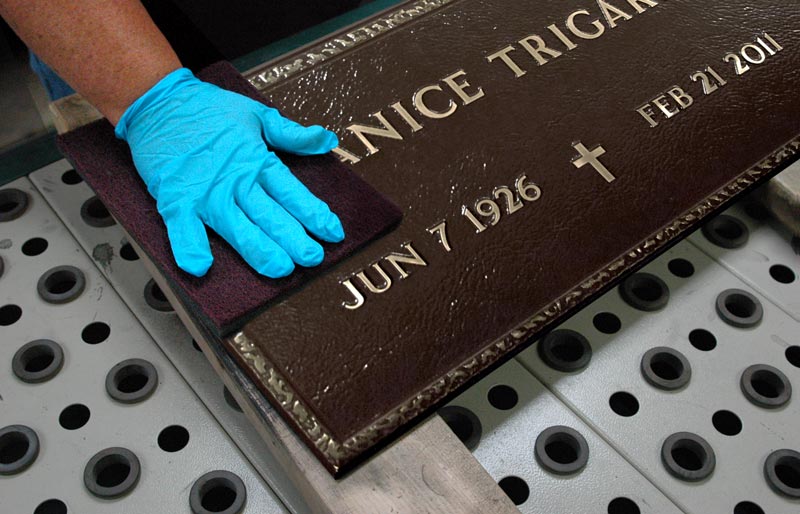 When a loved one passes on, the family and friends they leave behind gather together to remember the happiness they brought into the world. The grace and beauty of bronze grave markers add a lasting elegance to a loved one's final resting place. Loved ones can find these grave markers at several different purchasing locations.
Ways to Purchase a Bronze Grave Marker
1. From Cemeteries
If you are looking for bronze grave markers, cemeteries are one of the best places to go. The companies that manage these locations are common sources for all kinds of markers and burial accessories.
Buying from a cemetery is a smart option because they know the industry inside and out. They also already know their own regulations, which means they can immediately tell you which kinds of markers are allowed in the cemetery. Because of their expert staff members, they are able to help you determine exactly what you are looking for.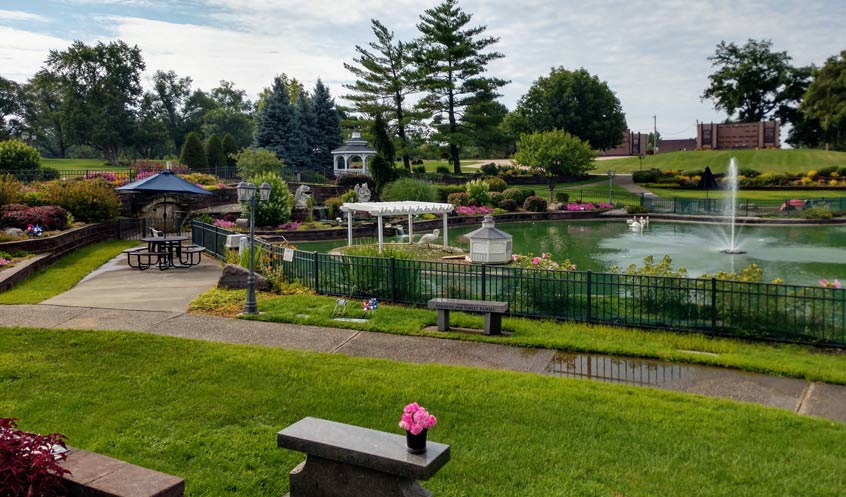 Buying affordable bronze grave markers is only one step in the burial process. When you buy from a cemetery, you can also easily take advantage of their installation options.
Loved ones should remember to ask the cemetery about buying a marker in advance. Some locations across the United States don't sell grave markers. At these cemeteries, loved ones may have to buy the markers somewhere else before bringing them into the cemetery later on.
2. From Monument Companies
Instead of buying grave markers online, loved ones can go to monument companies to find some of the industry's most effective options. These monument companies specialize in providing the best granite and bronze grave markers. This means they can offer markers made with high-quality materials while offering them at cost-effective prices.
Many monument companies are responsible for the markers sold and installed at different cemeteries. Because of this, they have one of the widest arrays of options to choose from. In addition, many monument companies will install markers at a cemetery if you request it of them.
Monument companies work with the cemeteries in their region, so they are familiar with the rules and regulations at each location. If you have a certain cemetery in mind already, you should find out which monument companies already work with the one you've chosen.
3. From Funeral Homes
Depending on your location, a funeral home may be the best choice for buying affordable bronze grave markers. In some parts of North America, the main place for buying markers is at the local funeral home.
In some regions, funeral homes let memorial and marker sales happen at cemeteries and monument companies. Even if your funeral home doesn't sell markers of any type, you can still use them as a resource.
Funeral directors are often the first person you talk to after a loved one passes on, so they are an immediate point of contact and information provider for everything related to your loved one's grave.
Your funeral director is more than just a great person for recommendations. This trusted individual often has an excellent relationship with local cemeteries, so they know which markers will work for the cemetery's regulations. While some funeral homes will install their own markers, most will focus on working with monument companies and cemeteries to get your marker installed.
Be Cautious When Buying Online
While it would be wrong to say you should never purchase your grave marker online, you should be extremely cautious about doing so. It is impossible to be confident about the quality of the marker's materials and the reliability of the company if you are buying the marker from a web-based business.
When you buy from a local company, you can ask friends for recommendations, read local reviews, and feel confident in your purchase. Even if something goes wrong, you can physically return to the funeral home or cemetery to sort out the issues.
If you buy online, you don't have a brick-and-mortar storefront to return to.
---
In addition, buying online includes the following risks:
1. Cemetery Rules and Regulations
An online company doesn't have a formal or informal relationship with your local cemetery. This means they have no clue about your local regulations or requirements. In the past, people have bought a grave marker online and discovered their cemetery didn't allow this kind of marker.
Unfortunately, you are unlikely to get a refund after an online purchase. Since these markers are custom products, there is often no way to get your money back even if you can't use it.
2. Sub-Par Quality
If your local company sells poor-quality bronze grave markers, word will travel fast. Sooner or later, enough customers will tell their friends about the quality issues. The company essentially runs out of customers who aren't already aware of the quality problems.
Online companies don't have this problem. They can sell to all of the billions of people in the world, which means they can keep selling poor quality products for a long time without going out of business. If you want to be certain you are buying a quality product, you should avoid this option.
3. Lack of Support After Purchase
Sometimes, the product looks good enough to use right away, but you end up having a problem with it later on. If you buy your marker from a local company, you can always get help in the future. With an online product, you are in charge of everything from delivery to installation.
When you buy from a brick-and-mortar shop, the staff will often go above and beyond your expectations to help resolve your problem. But if you buy your marker online, it is unlikely you'll be able to get the support and customer service you need.
Are You Searching for the Perfect Bronze Grave Marker?
If you are preparing the final resting place of your loved one, we can lead you to various types of bronze grave markers. Our team can help you review the different options available and determine the right choice for your needs.
Please feel free to call us today at (800) 798-4900 for more information. Or if you'd like to buy a grave marker, we can help find a dealer near you.
One response to "3 Ways to Purchase a Grave Marker (And One Way You Shouldn't)"