5 Reasons to Visit a Cemetery
Posted On: May 20th, 2020 10:50 am
Ethan Darby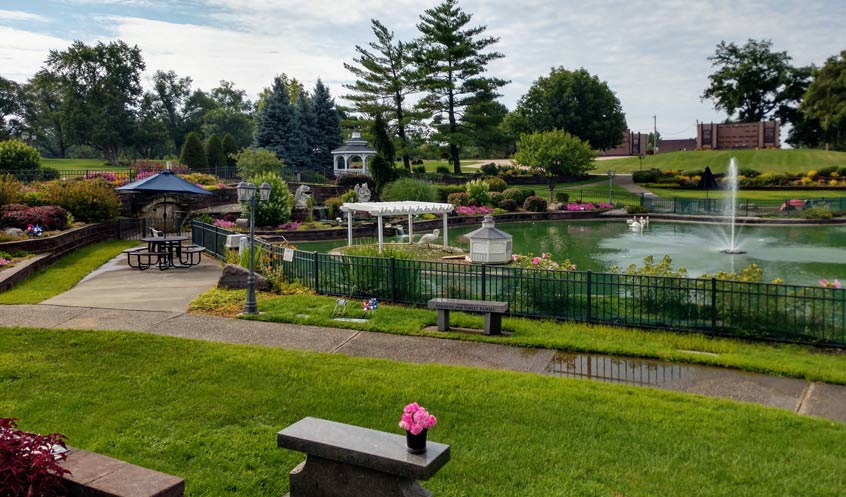 It is estimated that there are over 144,000 cemeteries scattered across the United States.
These cemeteries range anywhere from old family cemeteries hidden in the woods to large national cemeteries where thousands of people are laid to rest. Being in the cemetery industry ourselves, my wife and I have been known to take a detour on a road trip to check out the local cemeteries.
We love seeing unique features, historic landmarks, and different layouts across the country. Some people may find it peculiar that we would want to spend so much time in cemeteries given their nature, but I think if you gave them a chance, you would enjoy them just as much as we do.
Here are 5 reasons why you should visit a cemetery.
1. To share in its history
Cemeteries are a snapshot of our community's historical timeline, a proud and permanent museum for those who came before us.
If you get a chance to actually study some of the markers in the cemetery, you may find out a lot about the culture of the community you are in. You may find a community was hit hard by the Spanish flu or that they had several young men lost in the civil war.
It can be very interesting to put together a few clues and come up with your own conclusions, but you can also do your online research beforehand so you know what to look for. Many cemeteries are also resting places for historical figures and celebrities.
---
2. To share memories
Reflect on the past and share the memories of our loved ones. The cemetery is a great place to go and reminisce with family to keep your loved one's memory alive.
Some people find it difficult to resurrect memories of lost loved ones even if the memories are joyful or positive. Cemeteries are a setting where this type of reflection is not only allowed, but it is encouraged.
Keeping these memories alive can be an important part of the grieving process, and it is also important to pass down family heritage for generations to come.
---
3. To create memories
You don't have to know someone whose resting place is at the cemetery to visit. This can be a place you go to walk your dog or to enjoy the changing of the seasons. Make it your own special place.
My family's cemetery (Sunset Memorial Park) has been such an important part of my past, and it continues to hold a special place in my heart. This is where I learned to drive, took photos with my prom dates, and currently teach my daughters about trees and animals.
---
4. To salute our veterans
Lay a flag on a memorial, participate in holiday celebrations, or recognize the veterans that have been laid to rest. The cemetery is a great place to acknowledge the men and women who have made sacrifices for our freedom.
---
5. To exercise and stay healthy
Tired of walking the same route? Many cemeteries allow and encourage walkers, joggers and cyclists to utilize their grounds for their exercise routes. It is a beautiful, safe place to maintain a healthy lifestyle.
During this pandemic, we have noticed an increase in traffic in our cemetery. People are able to social distance and avoid traffic, which we think is great!
A cemetery may not be a place that pops into your head when you think "what should I do today?" Cemeteries have a stigma of being sad, dreary, or depressing, but I think if you gave them a chance, you'd find that stigma created by society is false.
My two year old daughter, Sawyer, doesn't know any different, and so when we decide we want to get out of the house, and we ask her where she wants to go, usually her answer is "I want to go to the cemetery."